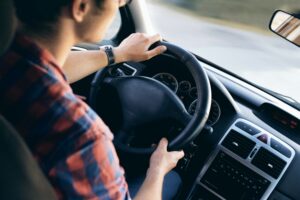 Brake Safety Week 2023 is here.The annual event, which is part of Commercial Vehicle Safety Alliance's (CVSA) Operation Airbrake program, is scheduled for August 20-26 with a focus on brake lining/pad violations.
Brake Safety Week aims to reduce brake-related crashes by conducting roadside inspections and identifying and removing unsafe commercial motor vehicles from roadways.
During Brake Safety Week, CVSA-certified inspectors in Canada, Mexico and the U.S. highlight the importance of brake systems by conducting North American Standard Level I and V Inspections of commercial motor vehicles and drivers at fixed weigh stations, temporary pop-up inspection sites and during roving roadway patrols, paying special attention to brake components and systems. Vehicles found to have brake-related out-of-service violations will be removed from the roadways until those violations are corrected. Commercial vehicles that pass eligible inspections may receive a passed-inspection CVSA decal.
Participating jurisdictions will capture and report data on the inspections and this year's special focus area, brake lining/pad violations, to the CVSA. Brake Safety Week results will be released in the fall.
Brake-related violations comprise the largest percentage of all out-of-service vehicle violations cited during roadside inspections. Of the 6,829 commercial motor vehicles that were inspected throughout North America during CVSA's unannounced Brake Safety Day on April 19th, 773— or 11.3%—were found to have brake-related critical vehicle inspection item violations. Last year's Brake Safety Week resulted in 13.3% of the 38,117 commercial motor vehicles inspected being placed out of service due to brake violations.
With Brake Safety Week here, motor carriers and drivers are reminded to proactively check and service their vehicles' braking systems to help maximize stopping power and ensure a positive experience during an inspection. CVSA has created a 2023 Brake Safety Week flyer with 10 brake lining and pad tips for drivers/operators to avoid violations. The flyer can be downloaded in English, French or Spanish.
Need Help?
Call us today! (631) 951-2038